When you start to feel the warm wind, you will see cherry blossom flowers all over Japan. In early spring when the cherry blossom, sakura blooms, it's the special time of the year for us Japanese. Spring is the end and also start of the year. This is a time when we meet new friends and leave the old behind. We mostly enjoy hanami with new friends and coworkers. Hanami – a custom of viewing cherry blossoms with food and sake when they are in full bloom. Sakura, this flower with very short life is certainly one of most loved one among Japanese deep in our heart.
What is "hanami" and how did it start?
There are two stories about the origin of hanami.
First one is a "flower feast" that used to be held among the nobles at that time.
Following to the Chinese culture, this was an event of watching plum blossoms
while singing songs (poems). In the Heian era, it is said the flower feast became an event to watch cherry blossoms from plum.
Another story is that hanami originally used to be an event among farmers in ancient villages. In ancient village, cherry blossoms bloom was a sign of start of rice-planting. When the time of the cherry blossoms comes, people took its meaning as an arrival of God
In addition, word "Sakura"'s "Sa" means the God of the rice field in Japanese. "Kura" means the place where God sits. It seems that sakura (cherry bloosom) was also used as a fortune telling of the harvest of the rice.
Long time ago in Japan, most of the people made a living from agricultural. So, to welcome the Gods of the rice field with cooking dishes and serving sake was an important event at that time.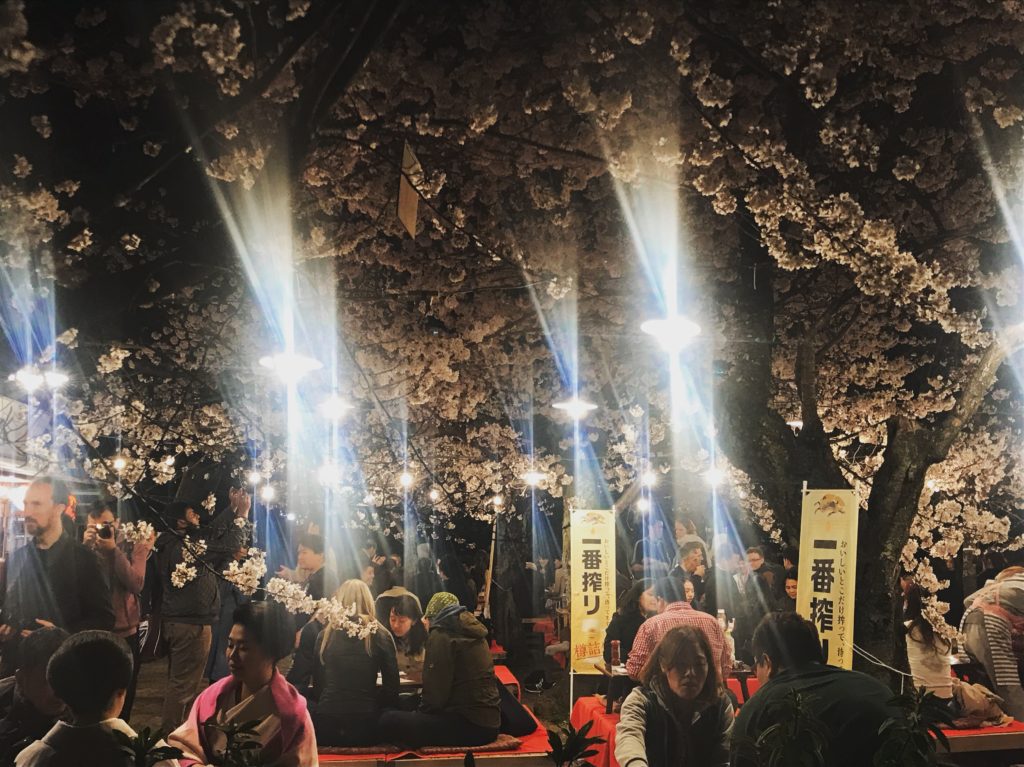 When did the hanami recent style start?
When the Edo era started, shoguns, generals gave directions to plant the cherry trees everywhere. Great spots for watching cherry blossoms were made one after another, and then also it was spread among general public .
A lot of cherry blossoms were planted in one place so that many people can enjoy seeing sakura flowers. Lots of people gathered under the cherry blossoms to have some fun with eating, drinking, singing together. That was the started of hanami as a festive event nowadays.
Now, hanami is like a seasonal picnic. We bring some foods and sake and eat and drink while watching the beautiful cherry blossoms
with colleagues, friends or family to enjoy chatting and have fun!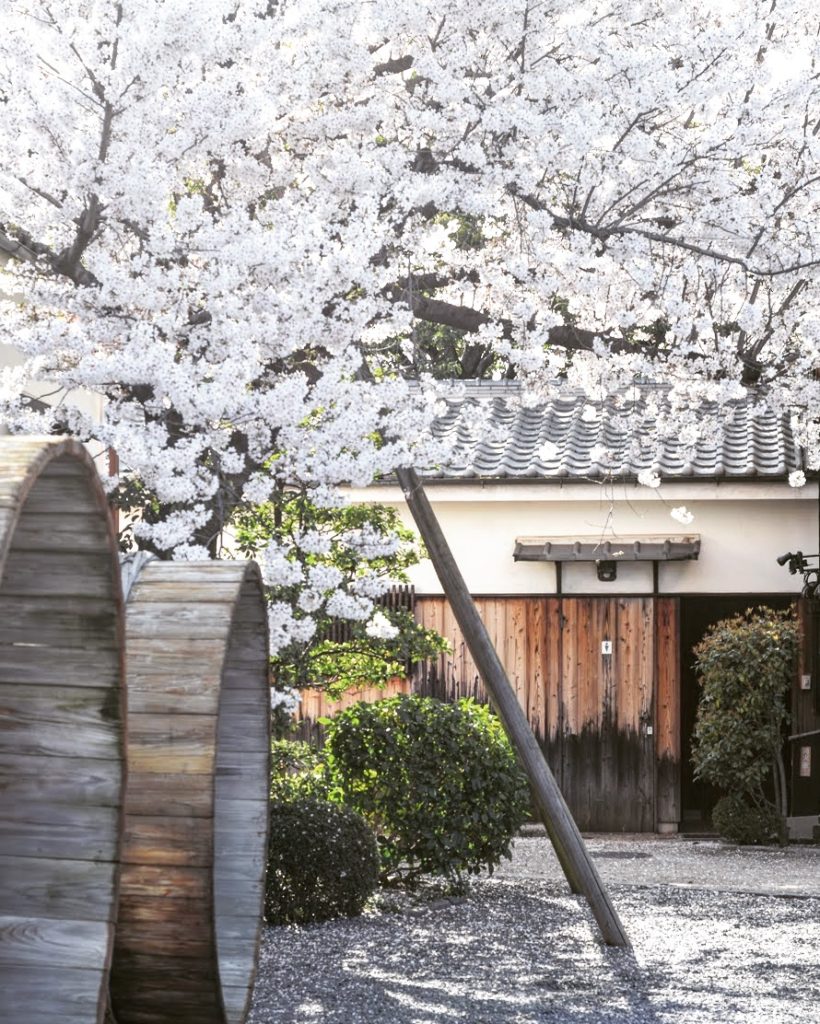 Spring is a great season to visit Kyoto. For a chance to see sakura that stays only for 2 weeks, lots of people come and visit major spots. Fushimi sake district still keeps its own localness – it's known as not-so-crowded Kyoto, a place you can peek the real life of local people. When visiting Kyoto, you can't miss a unique experience, sake tour of Fushimi – so why not join us on a hunt for the area's best sake, and best combination with food pairing session and find your favourite along the way?