Fusihi Kyoto, an Old Castle Town
Fushimi is blessed with water and currently known as the nation's leading sake producing area. In the past, Fushimi was a castle town that has been developed by Hideyoshi Toyotomi. And in the Edo era Fushimi was flourished as a center of Yodogawa ship transportation.
Because of this ship transport, people used many canal boats to carry the goods around such as rice and sake. Also people used this ship transport for carrying local people to travel around too.
When Meiji era started, steam boats began to run in Yodo river. Since Fushimi's canal boats were operated by human power, people stopped using them and steam boats became more common for daily use. So the demand of the canal boats decreased and this ship transport disappeared at the end of the Meiji era.
Canal Boats are Now Back
In 1991, this Fushimi's canal boats was revival for the tourist attraction.
This canal boats are called "Sanjukkoku-bune"(Sanjukkoku boat) and "Jukkoku-bune"(Jukkoku boat). They named the river boat "Sanjukkoku" because the river boat used to carry thirty-koku. So "Sanjukkoku" means 30 koku(=4.5tons). And "Jukkoku-bune" was named because it is smaller than Sanjukkoku-bune. ("Jukkoku" means 10 koku (=1.5 tons))
The capacity of Jukkoku-bune is 15 people. Boarding point will be southern back part of Gekkeikan Okura Museum. There will be some wooden seats that you can sit.
Sanjukkoku-bune is for groups, and the capacity is 30 people. The boarding point is near Terada-ya. (Terada-ya is old inn that historically famous samurai Ryoma Sakamoto had stayed)
You can ride along Uji gawa river and Gou gawa river (outer moat of Fushimi Castle), and there are sake breweries are lined up on both sides surrounded by willow trees. You will feel like you have time slipped the historic cityscape. There are some voice guide, but also the boatman himself will guide you when the highlight approaches.
Both of the boat will go to Misukoumon water gate. You can get off the boat and visit the Misukoumon museum which is the turning point of the tour and will go back to the boarding point.
Tour on Jukkoku-bune takes about 50 min, and Sanjukkoku-bune takes about 40 min. Why don't you visit Fushimi and ride this river boat and feel the local nostalgic scenery.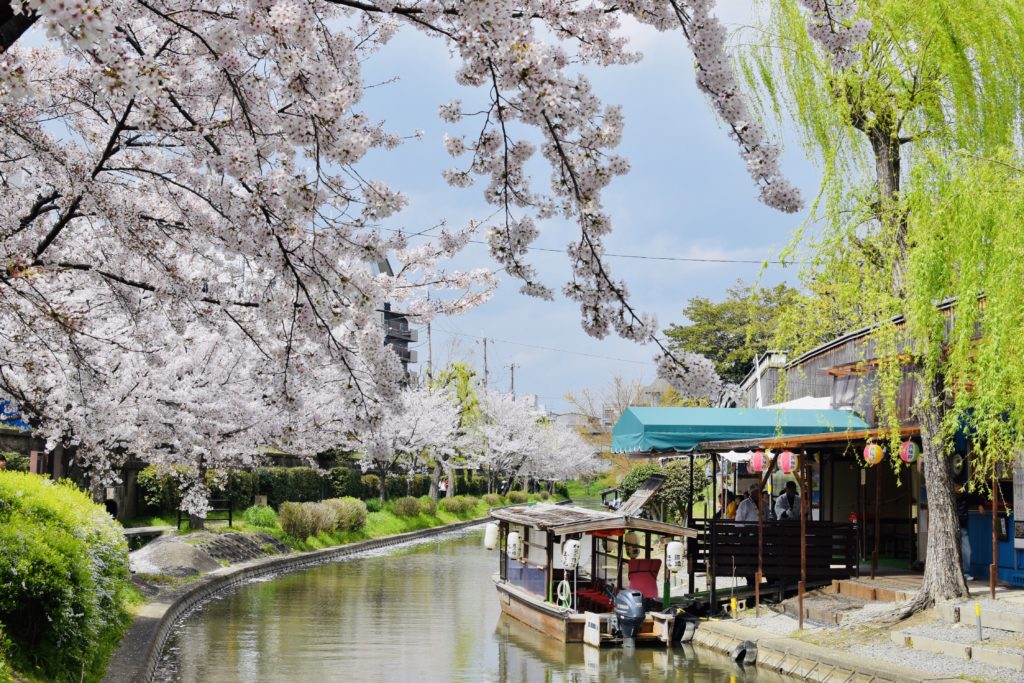 Operation period
・Jukkoku-bune boat
Location
… Between end of March and beginning of December
(Every Monday of March, June, July, August,September and Aug.17-Aug.31 will be closed)
・Sanjyukkoku-bune boat
…2019 March 30, 31, Apr.6, 7, 27, 28, 29, 30, May 1~6.
October 5~7, November 2~4
Passenger Fare
・Adult…1,200yen
・Children over 6 yrs …600yen
・Children under 5 yrs…300yen
Official Website
Discover More about Fushimi!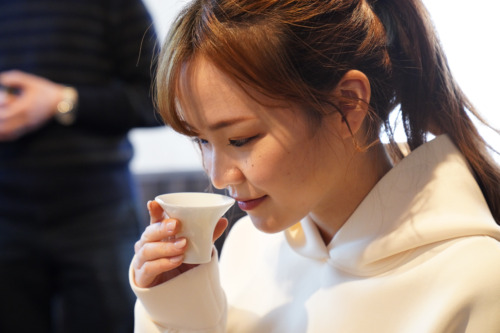 If you have interest in sake experience in Fushimi Kyoto Sake Discrict, or in order to enjoy your trip to Japan more, don't forget to join our tour Kyoto Insider Sake Experience. You will discover more local sakes and learn differences of categories to find your favourite bottle!