Let's Spend a Day in Fushimi
What travel style do you have? When I go on a trip, I like to go not only to sightseeing spots but also to places where I can see the lives of local people. It's fun to visit local shopping malls and small shops and talk to the owners there.
If you have the opportunity to come to Kyoto, please stop by Fushimi Sake District. Not only is Fushimi Inari Shrine with the Senbon Torii, which has become world-famous, but Fushimi sake district has a place where you can feel the lively life of locals. This page introduces the ideal way to spend in Fushimi Kyoto.
Visit World Famous Fushimi Inari Shrine
The route that goes up to Mt Inari is about 4 km. The time required depends on your walking speed, but will be around 2 hours. Choose a sunny day and climb to the summit to get a panoramic view of Kyoto.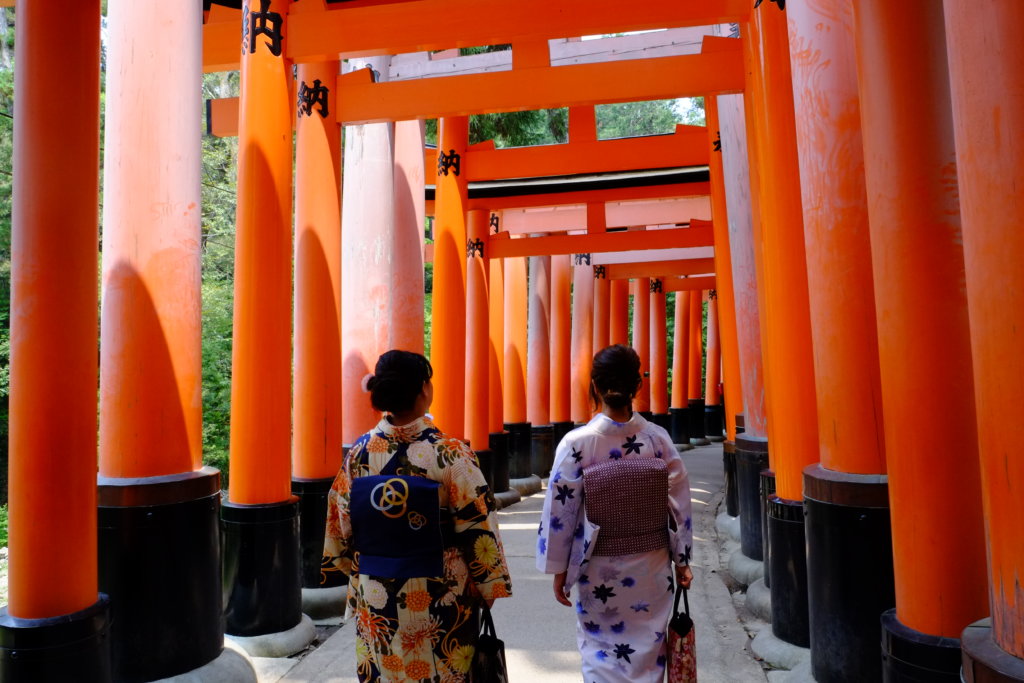 When is the Best Time to Visit Fushimi Inari Shrine?
Fushimi Inari-taisha Shrine competes every year for top spots in Japan for foreign tourists. In recent years, "over tourism" due to congestion has become a problem. During the daytime, it is very crowded, so if you are planning to make a visit, you may be wondering when to visit and climb there is the best.
If you are visiting Fushimi Inari shrine, the best time to go there is certainly in the morning. Go as early as possible and you will beat the other big groups of tourists. Fushimi Inari Shrine does not close its gate so this is one of the rare spots in Kyoto that you can make a visit without worrying the opening hour. If you go there before 8:00am, there are not many people yet.
Where is the Best View Point?
The trail of Mt. Inari is surrounded by red torii gates and trees. You will surely enjoy inexperienced views when climbing Mt Inari. The best view point is not at the top of the 234 meters, but surprisingly it is 'Yotsutsuji' at the middle of the mountain. You will find the view spot after you start climbing for about 40 minutes.
From that view point, you will reach the summit in about 30 minutes. The large and small torii gates continue on the slightly dim summit surrounded by trees, giving you a unique atmosphere.
Let's Take a Break
After a good exercise, why not take a break in a nice cafe. The Vermillion Cafe is located on the route down the mountain when people climb Mt. Inari. On the terrace surrounded by trees, you can relax and have coffee and breakfast.
   
If you descend near JR Inari Station or near Fushimi Inari Station on the Keihan Line, you will find many street food stalls and souvenir shops. You'll find souvenirs that are only available here, such as fox masks and small torii decorations.
Get on Keihan Train and Visit Deeper Local Fushimi Area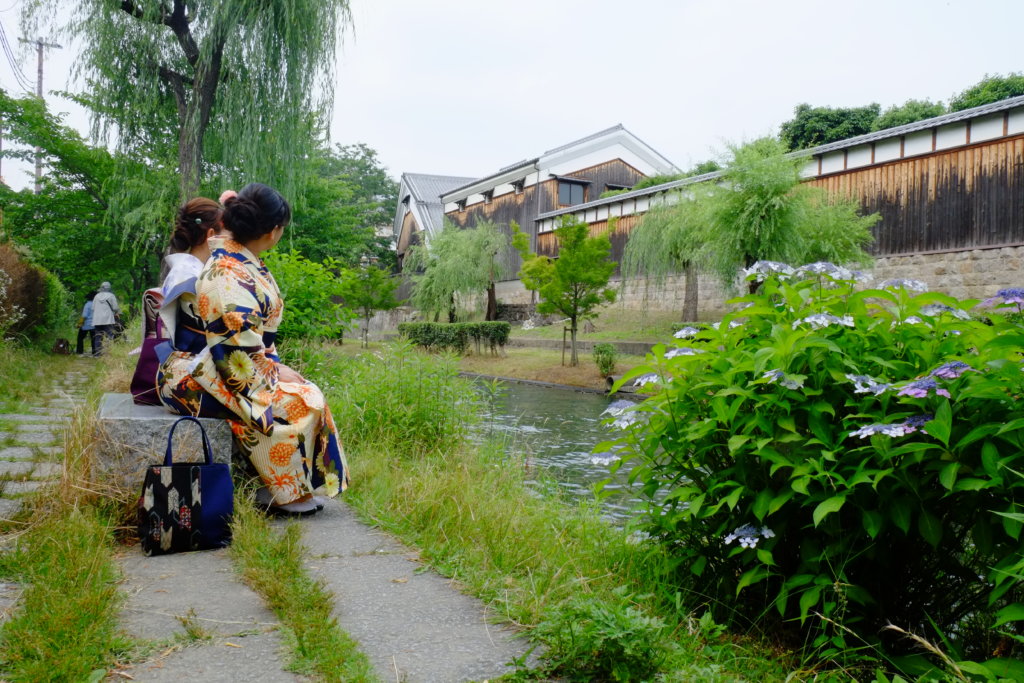 Just going to Fushimi Inari Shrine doesn't mean you know the whole Fushimi area. After visiting Fushimi Inari-taisha in the morning, take the Keihan Line in the afternoon and go further south of Kyoto and explore deeper Kyoto.

Just 10 minutes by train from Fushimi Inari Station, there is a real Kyoto where non-touristic spots.
Otesuji Shopping Street is located just outside of Fushimi-Momoyama Station. Lots of locals go shopping, eat, and have tea here with friends. It is characterized by its long-established local stores that are now getting difficult to see in touristic area in the center of Kyoto.
Fushimi in Kyoto is known as a famous sake spot. There are many sake breweries and shops that sell sake made in Fushimi in and around the Ote-suji shopping street.
If you are getting hungry closer to the lunch time, be sure to visit Fushimi Sakagura Koji. It's a sake bar where many sake lovers go to see the famous sake from all over Japan, including local sake using high quality water from Fushimi. This place has as many sake as it is said to be a sake theme park. You will be able to find your favorite bottle while thoroughly tasting and comparing. There are also many food menus that go well with sake.
Our recommendation is sake lees ramen. This is definitely unique so you don't have a chance to taste it outside Japan!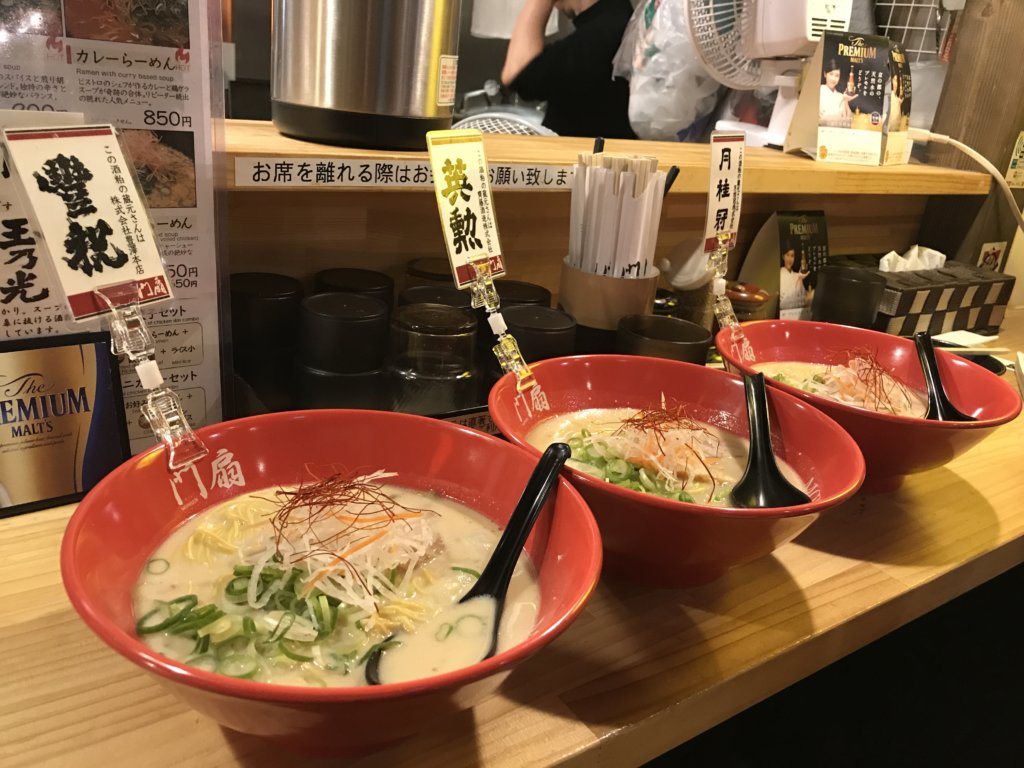 Want to Learn More about Sake?
Sake tastes good without having knowledge but it tastes much better if you have a better understanding of sake varieties and sake-making process. Kyoto Insider Sake Experience specializes in the tours of sake in Kyoto and has partnership with local sake breweries in Fushimi Sake District.
If you want to learn more about sake, join our sake tour! The afternoon tour starts at 3:00 pm. It starts at a perfect time as an after-lunch activity.
You will have a chance to taste 10 kinds in our 3-hour tour. Of course it is not only about drinking sake but you will be also discovering and understanding different categories of sake. Cheat Sheet & Tasting Note will be also provided. These will help you to choose your preferred sake in the future even you don't read Japanese!
For more information, visit our tour page!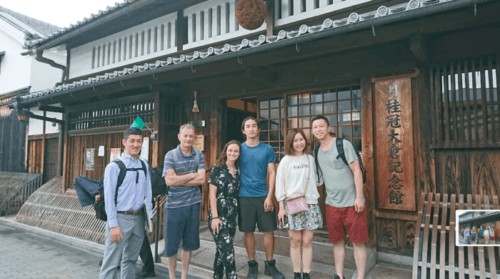 We hope you make the most of time being in Kyoto and looking forward to welcoming you in our tour 🙂
Join Our Sake Tour in Kyoto!
With Kyoto Insider Sake Experience's brewery tours, you can get closer to the secrets of Fushimi Kyoto and its sake brewing history, whilst enjoying learning about and tasting all the different sake varieties that can be found here.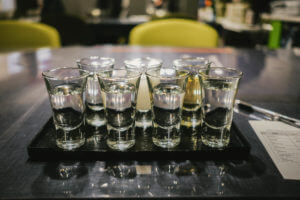 When visiting Kyoto, you can't miss a sake tour of Fushimi – so why not join us on a hunt for the area's best sake, and best combination with food pairing session and find your favourite along the way?
Have a nice sake life!