Fushimi and Sake
Fushimi Inari Taisha Shrine is always mentioned as a famous sightseeing spot in Kyoto. Fushimi Ward, where the Fushimi Inari Taisha Shrine is located, has long flourished as a historical town. In particular, Fushimi is also known as "Fushimizu" (mizu means water in Japanese), because of its high-quality underground water source, and sake brewing has flourished using rice grown with this water. Even today, there are more than 20 sake breweries in the district, and it is known as one of the three major sake breweries in Japan.
In this article, we will introduce some of the sake breweries and their brands that we recommend in Fushimi, which is full of such fascination!
Fushimi Sake Breweries & Recommended Brands
1 Gekkeikan
Founded in 1637, Gekkeikan is one of Japan's major sake breweries with a 380-year history. You have surely seen their products marked with the laurel crown logo in supermarkets. Some of Gekkeikan's products with such a long history have been sold without changing their style for decades, while others are novelties made with modern brewing techniques and yeasts. There are a variety of products. Here are some sake recommendations from among those many products.
Kasagiya Yamadanishiki Daiginjo
This Daiginjo is made from 100% Yamadanishiki, the king of sake rice, and carefully polished to a 35% rice polishing ratio. It has a beautiful, clean and crisp taste with a gorgeous ginjo aroma. It is easy to drink and perfect for the summer season when it is well chilled.
2 Kyohime Shuzo
Founded in 1918 (Taisho 7), originally founded as Okamoto Sake Brewery, and well-known mainly in Osaka under the name of "Hana jiman" (famous sake), Kyohime Sake Brewery was established in 1997.
In 1997, the company name was changed to Kyohime Shuzo. Since its establishment, Kyohime Sake Brewery has been making sake with a soft and fine flavor by taking advantage of the high quality underground water in Fushimi,
Currently, the brewery produces only ginjo-shu, a sake with a distinctive aroma.
Kyohime Junmai Ginjo Takumi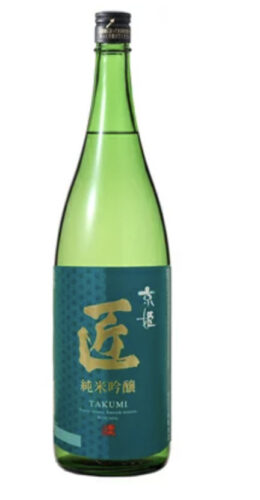 An eye-catching junmai ginjo-shu with a bright light blue label. The moderate rice flavor and subtle ginjo aroma, which is not too showy, do not interfere with meals, making it a perfect food sake that you can drink all the time.
You can enjoy the aroma in a wine glass while it is well chilled, or you can warm it lightly to bring out the flavor of the rice.
3 Kinshi Masamune
Founded in 1781, Kinshi Masamune has a history of over 240 years. While maintaining its quaint brewery, Kinshi Masamune researches modern sake brewing methods and thoroughly controls koji and yeast strains to take advantage of the softness of Fushimi's high-quality underground water.
The company controls the quality of its sake. The brand's slogan is "Kyo-shikomi," which means "brewed in Kyoto," and the brewery brews sake using only the best water available in Kyoto.
BONITA Special Junmai Sake


A limited-quantity product brewed in small quantities each year. The use of wine yeast creates a balance between a refreshingly clean acidity and a full-bodied sweetness. Unlike sake made in general, this sake has a new sensation unlike any other sake you have ever tasted.
4 Eikun Saito Shuzo
Founded in 1895, at that time the brewery had a wooden sake brewery in a different location in Fushimi Ward than it is today. With the arrival of the sake boom, the brewery expanded and rebuilt a large reinforced concrete warehouse at its current location.
Saito Sake Brewery insists on everything being made in Kyoto, using mainly 'iwai rice', which is the best rice for sake brewing in Kyoto Prefecture, as well as high-quality underground water from Fushimi, koji from Kyoto, and Kyoto yeast.
Eikun Junmai Koshu 1998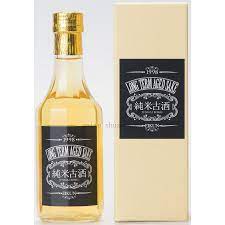 This is a 25-year aged sake brewed in 1998. It is amber in color, which is very different from the typical clear-colored sake, and this shows its maturity. The taste is characterized by a gentle acidity and roasted flavor, like coffee or chocolate, reminding one of whiskey or Shaoxing sake. It is recommended to drink after a meal or with dessert.
Last but not Least
This time we introduced four sake breweries and their recommended products from among the many sake breweries in Fushimi. Each brewery has its own unique charm, from standard products to unique oddities.
If you are interested in Fushimi's sake or if you like sake but would like to know more about the types and differences. Why not participate in the "Kyoto Sake Experience" where the sake introduced in this article will also be tasted?
Just by learning the basics through sake tasting, you will be able to enjoy your sake selection from now on!
When Visiting Fushimi Kyoto, Don't Miss Our Sake Tasting Tour!
When visiting Kyoto, you can't miss a sake tour of Fushimi – so why not join us on a hunt for the area's best sake, and best combination with food pairing session and find your favourite along the way?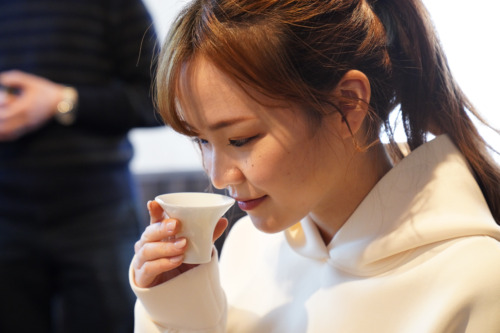 Visiting a bar or sake shop and don't know which sake to buy or taste? Join our Sake Tasting and Pairing Experience!
In this experience, you will learn all the basics about sake and be able to compare different types of sake to find the differences and get to discover how to truly enjoy sake. Joining our sake tasting tour is surely a great introduction to your sake experience. Discover Japan's real sake & food culture and traditions!