We hope all of you who have visited this page had a great start of the new year 2019!
Now in January, the city of Kyoto is much quieter. But for those who are already planning to visit Kyoto towards spring time, here we introduce some great spots for a day trip from the central Kyoto (of course you can go in winter too!). Those places are good for someone who want to be away from crowds, just feel more nature and see other side of the area.
Miyama Kayabuki no Sato
"Miyama Kayabuki no sato" is at the village in Nantan City of Kyoto Prefecture
where Japanese landscape is spreading from long before. Now it is possible to enjoy a scenic Japanese scenery with a rare thatched-roof house that still remains.
This Miyama Kayabaki no Sato is in the Chii-district. Northern part of the village 38 out of 50 houses are the thatched-roof houses. Looking from afar, it seems that you have time slipped to the past.
Spring is a good time for rural landscapes and cherry blossoms, autumn leaves in fall, snowy landscapes in winter… You can enjoy visiting this place all seasons.
There are also light-up event called "Yuki-touro" that is held from January to February in winter.
-Access-
About 2 hours from Kyoto station–by train and bus.
– JR Kyoto sataion – JR Sonobe station (About 45min.)
Sonobe bus stop – Kayabuki no sato bus stop (About 60 min ride)
Location on Google Map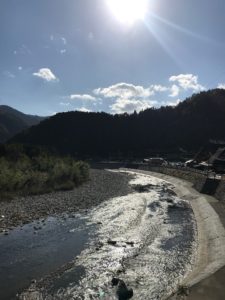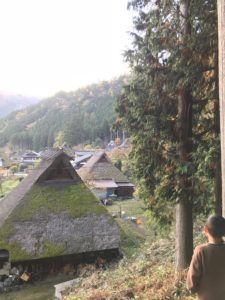 Ohara
Ohara is a village that is rich in nature, spreading at the foot of Mt. Hiei, one hour ride by bus from Kyoto station. The season of cherry blossoms, which is a recommended season is around the middle of April.
Ohara's classic souvenir "Shiba pickle" is one of the Kyoto pickles which have been aged for a long time, sprinkled natural salt into eggplants and shiso plant.
Dyed goods using natural dyes is also famous here. Japanese style accessories and scarves made from it are also popular. You can also enjoy "White miso ice cream" at the shop, which owner has been making miso for over 100 years in Ohara.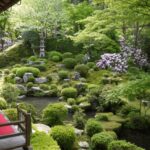 The one thing you cannot miss at the Ohara sightseeing spot is "Sanzenin". It is a temple of Tendai Shrine representing Ohara Sakyo distrct of Kyoto-city. The main honor is the Amitabha sanctuary of National Treasures founded by Saicho.
The stone wall around the temple, reminiscent of the castle and the white wall, wall design, etc. feels the stature of the temple.
On the northern side of the precincts, there is a hall and a guest house that is subtended by Seijongen garden and the Juuoen garden, this is called Ikeizumi garden.
On the south side, the garden covered with hair moss, called Ruriko garden is wonderful.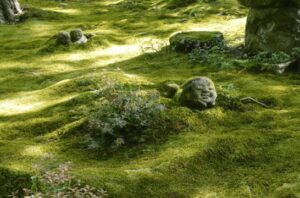 -Access-
About 1hour ride from Kyoto station–by train and bus.
・Kyoto(Subway line) – Shijo station (subway line)…3 min. ride
Shijo bus stop – Ohara bus stop (route 17)…60 min. ride
Location on Google Map
Biwa Lake Terrace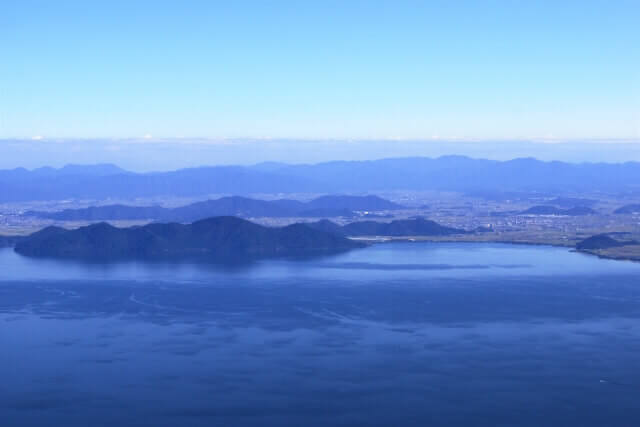 The Biwa Lake Terrace is an observation terrace built on the of summit of Uchimi mountain and Horai mountain that is 1100 m altitude.
It is a popular tourist spot that can overlook the Lake Biwa, the largest lake in Japan.
You should get on the gondola (the fastest gondola in Japan!) from the parking lot. You'll arrive at the mountaintop station in just 5 minutes. The summit is very cool even in the mid-summer. On the summit you can enjoy "The Main" and "Cafe 360". The total area is 1150 square meters, considerably the large space! Just relax and chill with the wonderful view of largest lake in Japan!
During winter season (Dec. – Mar.), only The Main Terrace will be opened.
(Cafe 360 will be closed)
—Access—
It will take about 50 minutes from Kyoto Station by train and bus.
・Kyoto staion – Shiga statain (JR Kosei line) —about 50min.
・Shiga station bus stop – Biwako valley bus stop(Biwako Terrace) —about 10min.
Location on Google Map
*******
Do you also want to try great local sake produced in Kyoto while visiting the city? Join us on a Kyoto Insider Sake Experience tour. You'll get to try and learn about a variety of sake and the secrets of sake and Kyoto culture!