Hot sake is growing in popularity
The style of enjoying hot sake is also spreading among young people. The taste will change surprisingly depending on how the sake is heated. As the number of people who are fascinated by hot sake increases, shops specializing in hot sake and people called hot sake professionals also appear. Hot sake is becoming more popular.
"Atsukan" is not a generic term for warmed sake …
When we say "hot sake", it may often refer to warmed sake in general. Actually, in that case, you should call it "Kan" or "Kanshu", and you can only call "Atsukan" for sake that has been heated to about 50 degrees.
Sake is called differently depending on the temperature at which it is heated. As shown below, it is divided into 6 stages from about 30 degrees to 55 degrees.
日向(ひなた)燗 Hinatakan :30 degrees
人肌(ひとはだ)燗 Hitohadakan :35 degrees
ぬる燗 Nurukan :40 degrees
上燗(じょうかん) Joukan :45 degrees
熱燗 Atsukan  : 50 degrees
飛び切り燗  Tobikirikan  :55 degrees
Enjoy the changes in temperature and taste of sake
One of the major reasons why hot sake has become popular is that warming enhances the goodness of sake.
Generally, warming enhances the aroma, sweetness, sourness, and bitterness of sake. Sake, which has a particularly high acidity and contains a lot of amino acids, is recommended for hot sake.
Even sake of the same brand has a different suitable temperature. Try to compare it by changing the temperature little by little. You can definitely feel the change in taste.
Bottles Good for Hot Sake, Atstukan
Here are some bottles we would like to recommend for you when making hot sake, atsukan. These are available online and ship anywhere within the U.S Why not trying some atsukan at home?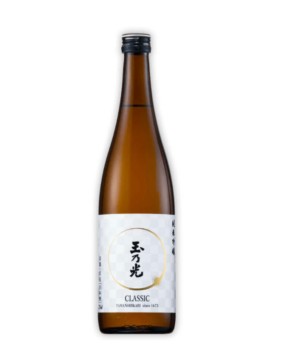 Kyoto Prefecture
The brewers like to release this nigori in February, usually the coldest month where they are, in anticipation of spring. The label reflects both snow and the coming cherry blossoms. The smooth, slightly unrefined texture is reminiscent of snow melting on the tongue. Not an overly sweet nigori but this one is more subtle, and even has a hint of cinnamon spice candy. Goes great with BBQ.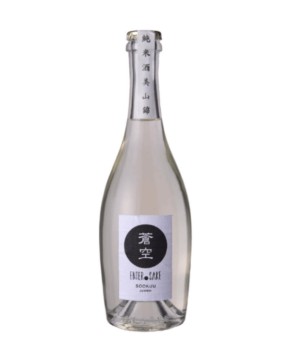 Kyoto Prefecture
This rich, velvety sake with weighty structure is made with water from the historic Fushimi Region and 100% Miyamanishiki sake rice. Try this with heavier dishes as it will envelop deep flavors and reveal even more its silky texture indicative of their pure water. ENTER.Sake is a series of artisanal sake curated by Ritchie Hawtin, a world-famous musician and DJ sharing his love of sake around the world.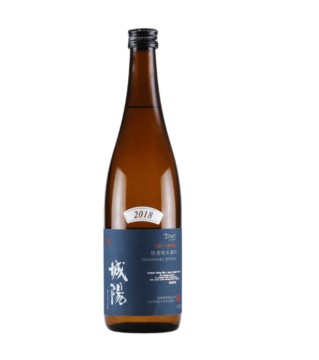 Kyoto Prefecture
This unique, bright sake with a vintage pops in acidity and is to be enjoyed as it matures both in your glass and in the bottle. Still deeply rooted in traditional sake making, it uses 100% of Kyoto's historical sake rice Iwai and their signature soft water. Restrained notes of stone fruit with chestnut and cream spreading on your palate is sure to match any wild food pairing.
Join Our Sake Tasting Tour in Kyoto
If you have an interest in sake tour, or in order to enjoy your trip in Japan more, come and join our tour Kyoto Insider Sake Experience. You will have a chance to taste local sake in Kyoto and learn all the basics of sake to find your favourite bottle. Send us a message if you have any questions about the tour 🙂
With Kyoto Insider Sake Experience's brewery tours, you can get closer to the secrets of Fushimi Kyoto and its sake brewing history, whilst enjoying learning about and tasting all the different sake varieties that can be found here.
When visiting Kyoto, you can't miss a sake tour of Fushimi – so why not join us on a hunt for the area's best sake, and best combination with food pairing session and find your favourite along the way?
Have a nice sake life!
You may also like..