Kyoto has various activities, events and places to discover. You have so many choices also depending on seasons that you are visiting. Sakura in spring, Gion Festival in summer, beautiful autumn leaves in Fall and spending new years holiday in the way of Japanese tradition. These are just examples of experiencing Kyoto. Plan well in advance and make the most of your stay while you are in Kyoto! In this article, we are introducing some recommended activities and spots you should check out when planning your journey!
Recommended Activities & Restaurants in Kyoto
Kyoto Kimono Rental Yumeyakata
If you want to have some special experience in Kyoto, renting kimono is a great idea. Strolling around the old city of Kyoto in kimono will make you feel you are back in time.. Kyoto Kimono Rental Yumeyakata will help you everything to make your day in kimono wonderful. They have a great varieties of kimono and yukata (kimono for summer), help you with styling and their professional hair arrangement would make you look even more beautiful! You can just send kimono back from your accommodation when renting period is finished. Their one of the branches, Oike Bettei shop is renovated from traditional Japanese house, machiya. Ordering professional photo shooting is available!
Kyoto Kimono Rental Yumeyakata
Website : https://www.en-kyoto.yumeyakata.com/
Address : 128, Manjujicho, Shimogyo-ku, Kyoto-shi, Kyoto
Opening Hour : 10:00~18:30
Access : 2 min from subway Gojo Station on foot
+81-75-354-9110 /  contact  / Map
d:matcha Kyoto
From tea leaves picking to tasting matcha – d:matcha Kyoto is all about tea. Wazuka Town in southern part of Kyoto prefecture has a good reputation of the tea plantation as the town belongs to a member of the "Japan's most beautiful village association". In addition to just seeing the tea plantations as a landscape, d:matcha Kyoto offers the special activities as tea farmers such as single origin sencha tea tasting experience, making your own original sencha tea by blending tea and grinding matcha experience. You can simply stop by for having tea and sweets as well. If you are a tea lover and are curious to learn Japanese tea, this place is a must visit when in Kyoto.
d:matcha Kyoto
Website : https://dmatcha.com/
Address : 17 Kyomachi, Kamatsuka, Wazuka, Sorakugun, Kyoto
Opening Hour : 10:00~18:30
Access : 20 min bus ride from JR Kamo Station
+81-774-74-8205 /  contact  /  Map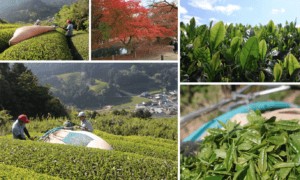 Samurai Kenbu Theater & School
Samurai Kenbu Theater & School provides an authentic samurai experience programs both in Kyoto and Tokyo. It is the traditional performing art with a Japanese sword 'katana' and a Japanese fan. The word 'kembu' means literally 'sword dance.' In feudal times samurais danced with their swords and fans to give themselves courage or to achieve mental concentration. Anyone who is interested in experiencing being samurai are welcome to experience it. You have options of watching performance or participating a lesson with samurai costume. It is a great chance to step into the shoes of samurai and experience the cultural heritage of Japan!
Samurai Kenbu Theater & School
Website : https://www.samurai-kenbu.jp/
Address : B1F GOZAN Hotel 35-7 Sanchome, Higashiyama-ku, Kyoto
Opening Hour : 11:00 Close 21:00 (Mon.-Sat.)
Access : 3 min walk from Sanjo Station / 20 min bus ride from JR Kyoto station
+81(0)75-751-2033 / contact / Map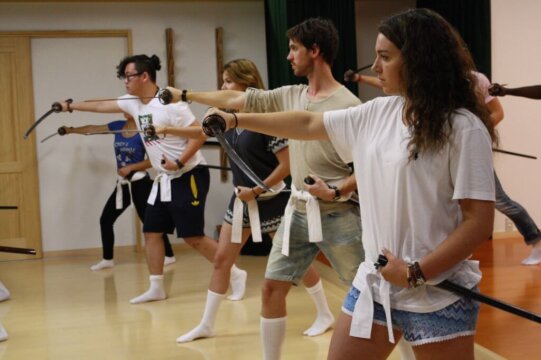 hotel kanra kyoto restaurant
Try great restaurants only within 1 min walk from Gojo Sunway Station. Two modern style restaurants at hotel kanra are the places to enjoy high quality Kyoto local food. At HANAROKU, they serve dishes with Japanese seasonal ingredients mainly from Kyoto. You also can enjoy Wagyu beef with special selected sake from small sake breweries in Kyoto. The Kitchen Kanra cooks mainly seafood and vegetable. Their specialities are chargrilled meals in order to bring out the essence of each ingredients.
hotel kanra kyoto restaurant
Website : https://www.uds-hotels.com/en/kanra/kyoto/restaurant/
Address : 190 Kitamachi Karasuma-dori Rokujo-sagaru Shimogyo-ku Kyoto
Opening for Breakfast, Lunch, Dinner
Access : 1 min from subway Gojo Station on foot
+81-75-344-3815 / contact / Map
There is More to Discover!
When Visiting Fushimi Kyoto, Don't Miss Our Sake Tasting Tour!
When visiting Kyoto, you can't miss a sake tour of Fushimi – so why not join us on a hunt for the area's best sake, and best combination with food pairing session and find your favourite along the way?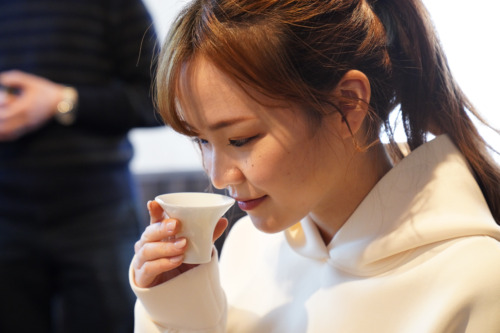 Visiting a bar or sake shop and don't know which sake to buy or taste? Join our Sake Tasting and Pairing Experience!
In this experience, you will learn all the basics about sake and be able to compare different types of sake to find the differences and get to discover how to truly enjoy sake. Joining our sake tasting tour is surely a great introduction to your sake experience. Discover Japan's real sake & food culture and traditions!