Buying a Cup of Sake in convenience stores
You can buy a cup of sake at the convenience stores anywhere. You will see many different kinds of sake in glass cups and it has been always there for sake lovers or those who want to get drunk handily. Although young people may have an image that only old men would buy a cup of sake from convenience stores and it's not necessarily cool.
New Way Of Drinking Sake
Gekkeikan Okura, located in Fushimi sake district, Kyoto, has launched a completely new style of sake. What they will release is two items of "Rich Genuine Brewing" and "Dry Daiginjo" in the "THE SHOT" series.  You will start see these new bottles of sake at the stores all over Japan from March 25th 2019. These products offer new sake quality, new containers, and a new way of drinking. They announced that Gekkeikan Okura targets 30s to 50s with new sake bottles.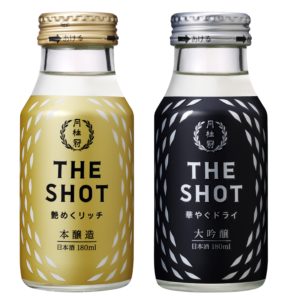 "Rich Honbu" has a rich taste including sweet, lustrous, banana-like flavor and plenty of rice-derived sweetness."Dry Daiginjo" is a dry taste that can be enjoyed while feeling the fruitiness of fresh fruits.
Until now, sake was generally sold in cup-shaped sake cups and it's seen as buying a cup of sake is what old men do. These new sake bottles specially designed for new products suggest a new "shot drink" as a way to drink sake.  This proposes a direct drinking style, like a shot bottle of Western liquor.
If you find one at the store this spring, why don't you try this new style of sake bottle.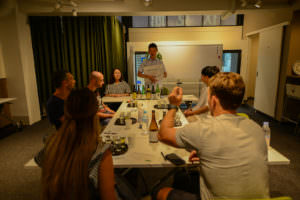 Do you also want to try great local sake produced in Kyoto while visiting the city? Join us on a Kyoto Insider Sake Experience tour. You'll get to try and learn about a variety of sake and the secrets of sake and Kyoto culture!