Fushimi sake district  – known as one of Japan's famous sake producing area. Why is Fushimi famous in sake producing? One of the important reason is the spring water underneath Kyoto. This spring water's output is in Fushimi, and many breweries are able to use this rich spring water. In Fushimi there are many breweries that founded long time ago. And the Kyoto citizens use the buildings that still remain as not only brewery, also as restaurants, museum and bottle shop. Now, there are about 30 breweries in Fushimi.  But there's only a few places that allows visitors to come and see insider the breweries or factories. This time here we will introduce the recommended places in Fushimi that breweries or factories are open for visitors.
Kizakura Co.,Ltd
Kizakura is the brewery that produces sake and beer. Kisakura has sake tour at Kizakura Fushimigura factory. They offer shuttle buses from Chushojima station (Keihan railway). What you can see there mainly is 1 the history of Kizakura. 2 sake koji making room (you can see only at Fushimigura, not at other Kizakura shops!). 3 the craft beer tank and bottling line. Tour duration is about 30 min. The building has a bottle shop and restaurant that serves sake.
・Brand: Kizakura ・Established: Simce 1925 ・Adress: 53 Kajiwara-cho, Shimomisu, Yoko-ooji, Fushimi-ku, 612-8242, Kyoto ・Factory visit: At Kizakura fushimigura 10am-4pm (New Years holiday period from December 30th to January 4th) ・Reservation: Required ・Free tasting: None ・Sake tour contact:075-644-4488 ・URL:
http://kizakura.co.jp/husimigura/index.html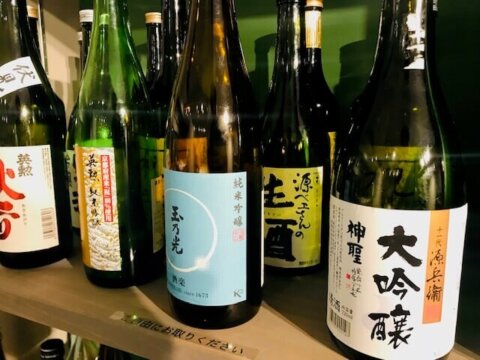 Kishimasamune
Kinshiasamune is a sake brewery founded by Kyubei Matuya in 1781. In 1880, the sake producing brewery moved to Fushimi. At this brewery, you can see the modern sake producing process. It will be a 30-40 min. tour and you'll be able to taste the sake that is produced at this factory. Be aware when you visit. – you cannot eat natto from the day before you join the sake tour. (Because, the fungus is very important in sake making process. Natto fungus is very strong so if this fungus enter the factory, it will destroy the sake sill). Second point is, you cannot wear a perfume to the sake tour.(The smell from the sake making process is very important to the sake masters)
・Brand: Kinshimasamune ・Established: Since 1781 ・Address: 337-1 11 Shinimachi, Fushimi-ku, Kyoto ・Sake tour: At New Tokiwa Brewery except Sunday, Public holiday *No brewery tour from Jun to Sep as there is no sake produce during that period ・Reservation: Required ・Free tasting: Yes ・Sake tour contact: 075-611-5201 ・URL:
http://www.kinshimasamune.com/en/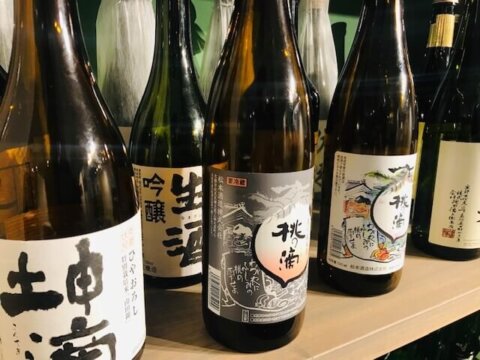 Gekkeikan
At the Gekkeikan Okura memorial museum, you can see the sake making process and the history of the sake. In the museum, you can see the sake making tool from the old days. The visit takes about 40 min and at the end of visit you'll be able to taste three kinds of sake, such as Ginjo and plum wine. There is an option of going in to "Sake Koubou", a sake making plant that produces high grade sake.
・Brand:Gekkeikan ・Establish:Since 1637 ・Address:247 Minaihama-cho, Fushimi-ku, Kyoto-city ・Museum visit: 9:30 – 16:30 ・Reservation:No reservation is required for general visit Reservation is required for optional tour "Sake koubou" ・Free tasting: yes (3 types of sake) ・Sake tour contact:075-623-2056 ・URL:
http://www.gekkeikan.co.jp/english/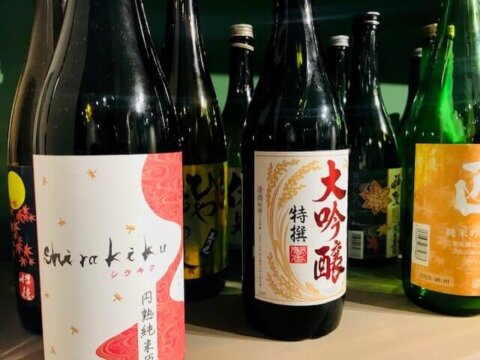 Fujioka Shuzo
You can join their sake tour during October to May next year. This visit takes from 40 to 60 min and 2 to 14 people are able to join the tour one time. Appointment can be made by e-mail with their form on website. One thing to note is that you must apply the e-mail form from three months to two weeks prior to the day you want to join the tour. There is no such a thing like 'free sake offer', but you'll be able to have sake tasting at the "Sake bar EN".
・Brand:Soukuu ・Establish: 1902 ・Address: 672-1 Ima-cho, Fushimi-ku, Kyoto-city ・Sake tour:During October to Next May (2-14 people/tour) ・Reservation:Required ・Sake tour contact:http://www.sookuu.net/contents/link.html (By mailing form) ・
URL:http://www.sookuu.net/
When visiting Kyoto, you can't miss a sake tour of Fushimi. – so why not join us on a hunt for the area's best sake, and best combination with food pairing session and find your favourite along the way?