Place to Go in Fushimi
Fusimi, known as sake town has a lots of sake brewery. Kizakura is one of the breweries here. Their brewery restaurant, Kappa country makes its original sake and beers here in Fushimi sake district. There are various kind of beers made with vegetables and black beans made in Kyoto. In this brewery restaurant you can taste lots of different kind of sake and beer.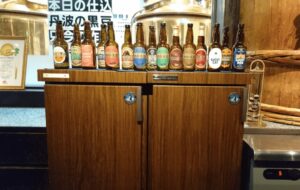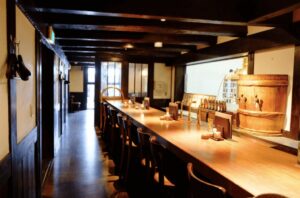 Kiakura Kappa country's architecture used to be a headquater sake brewery of Kizakura. So you can feel the atmosphere of the retro brewery.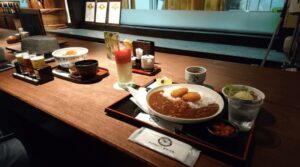 There's a Beer tank in this restaurant that you can see where they make beer while you're eating. In this restaurant, you can have some Japanese foods, beers and sake – such as "assorted seafood rice bowl", "local craft beer curry rice" ,"Beer flights of three" and "amazake cocktails"

Here you can try amazake – a sweet drink made from fermented rice (kome koji). Kome koji is used in one of the sake making process. Amazake is a non-alcoholic drink so children can have some, and taste the sake flavour. Since there's lots of nutrition in it, amazake is know as a 'superfood' in Japan. It is a refreshing drink especially in this hot weather in Kyoto!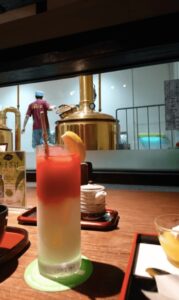 【INFORMATION】
Kizakura Kappa Country
・Address:228 Sioya-cho,Fusimi-ku,Kyoto-city,Kyoto,Japan.
・Tel:(+81)075-611-9919
・English menu available.
Discover More about Fushimi!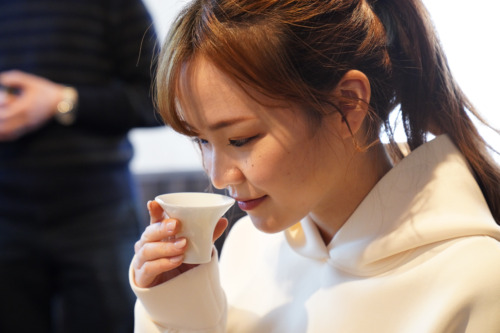 There's a lot to know about sake making process. Why don't you join our sake tour, "KYOTO INSIDER SAKE EXPERIENCE"? You'll definitely learn uncovered stories about sake and will have a wonderful sake life!
If you have interest in sake experience in Fushimi Kyoto Sake Discrict, or in order to enjoy your trip to Japan more, don't forget to join our sake tour. You will discover more local sakes and learn differences of categories to find your favourite bottle!